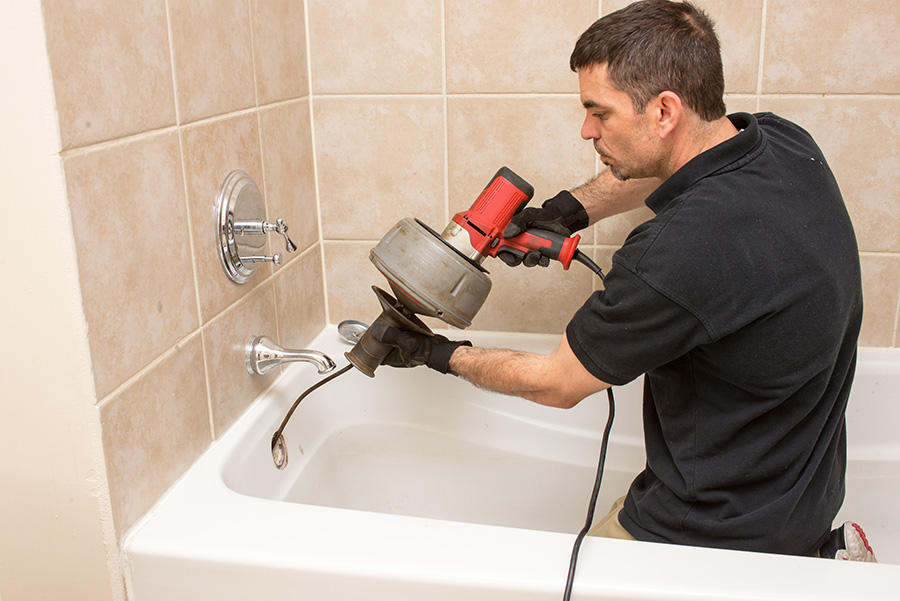 At Aqueduct Plumbing Company, we use high-quality tools combined with the latest technology to clean and clear drains that are slow or clogged. Furthermore, our years of experience mean we can resolve most drainage issues in less than an hour.
Our plumbing services cover cleaning and repairing main sewer lines, air conditioning lines, and drains, including those in:
washing machines
Main sewer lines
Air conditioning lines
Washing machines
Sinks
Toilets
Tubs
Showers
Floor drains
Yard drains
While having a clogged or slow drain isn't uncommon, it shouldn't be happening on a continual basis. If a drain in your house or business regularly becomes clogged or causes water to back up, you may have a more serious plumbing concern—such as a broken or offset pipe or a sagging sewer line (also known as a "belly"). If left untreated, these can lead to even bigger plumbing issues and even cause damage to your property. Don't wait until it's too late. See our Tips for Preventing Clogged Pipes.
So when you find yourself in need of an experienced plumber, you can count on Aqueduct Plumbing Company to handle all types of plumbing problems while bringing your peace of mind. We also realize that you work hard every day, which is why we strive to find the best options to affordably repair your plumbing issues. Contact us today for a free quote or to schedule an appointment!