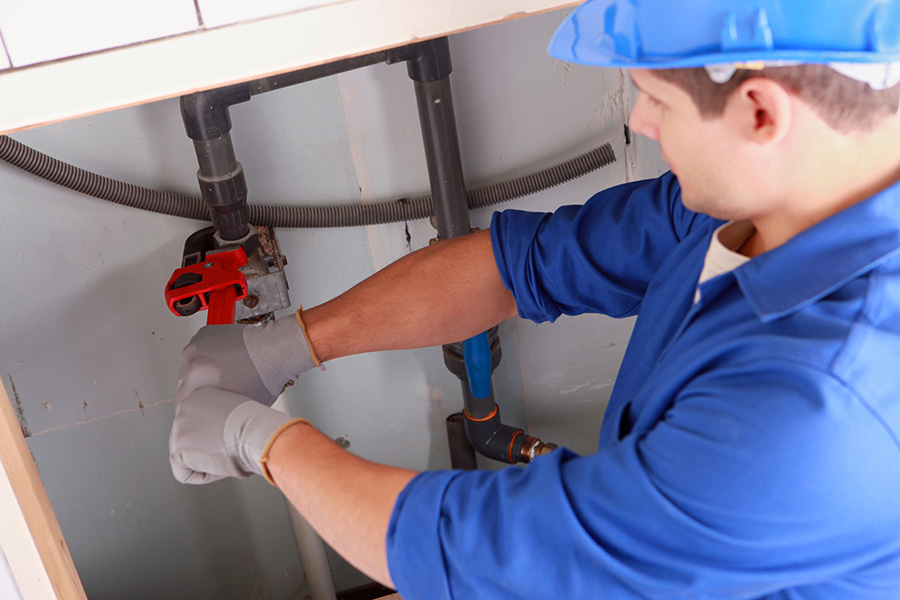 Whether it's simple human error or something more complicated, drain and sewers can stop functioning properly for many reasons.
For instance, sewer lines can shift over time from the ground's normal expansion and contraction or from weather, root growth, landscaping, or foundation issues/repairs. These shifts can cause cracks, breakage, or just enough damage to cause the line to sag and create a "belly" that slows down the drain and eventually leads to a permanent blockage. These types of service interruptions are serious, as they can only be fixed by digging or tunneling under a home.
At Aqueduct Plumbing Company, we're pros at isolating, repairing, and replacing these types of damaged drains and sewer lines. We utilize hydrostatic testing, camera inspection tools, and the latest in leak detection equipment to pinpoint problem areas within a drainage system. More info on our Drain Cleaning Services.
ATTENTION: Was your home built between 1984 and 2000? If so, there's a chance you have "looped" lines running in your foundation. These "loops"—which are made of a soft copper material and have a protective sleeving (often blue or red)—are the main water distribution system for your home. As homes built during this time period begin to settle, however, these loops may develop pinhole leaks, or much worse. Because these leaks can flood homes and ruin floors, insurance companies put a stop to the practice around the turn of the century.
So when you find yourself in need of an experienced plumber, you can count on Aqueduct Plumbing Company to handle all types of plumbing problems while bringing your peace of mind. We also realize that you work hard every day, which is why we strive to find the best options to affordably repair your plumbing issues. Contact us today for a free quote or to schedule an appointment!