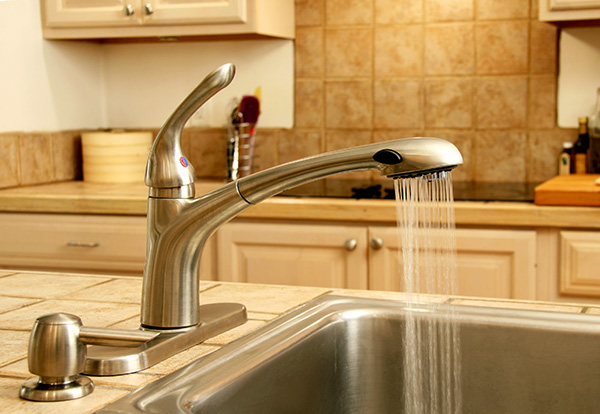 Plumbing Fixture Installation, Repair & Replacement
Whether you want to update your kitchen or bathroom or need to replace a damaged sink or toilet, you can rely on Aqueduct Plumbing to expertly install, repair, or replace any plumbing fixture in your home or business. We have years of experience repairing a variety of plumbing fixtures, including:
sinks
faucets
toilets
bidets
tubs and shower valves
circulating pumps
water filtration systems
water softener systems
and more
Plumbing Fixture Installation for Remodels & New Construction
Updating your kitchen or bathroom with modern plumbing fixtures can quickly improve the look and feel of your home without breaking the bank. The experienced plumbers at Aqueduct Plumbing will provide you with personalized assistance in replacing faucets, sinks, and even toilets with the latest styles and finishes.
Repairing & Replacing Plumbing Fixtures
Plumbing fixtures, such as faucets and toilets, have components that wear out over time, causing water to drip or leak. Left untreated, a water leak can worsen and cause significant and costly damage to your home. That's why it's critical to address plumbing fixtures as soon as you see or suspect a fixture is damaged or leaking.
We'll use minimally invasive methods coupled with the latest technology to thoroughly inspect your plumbing system and pinpoint hard-to-find leaks. After completing a full assessment and recommendation, we'll either repair or replace your fixture.
Selecting the Right Plumbing Fixture
Thanks to the ease of online shopping, many homeowners can explore and purchase hundreds of plumbing fixtures on their own. However, choosing the right fixture can be overwhelming considering the styles, finishes, features, and compatibility options available to consumers.
Because of our plumbing experience with new construction, remodels, and repairs, we have an excellent understanding of a variety of plumbing fixtures and what's needed for each situation. We're happy to collaborate with our clients to ensure plumbing fixtures meet their needs, styles, and budgets.
When you need of an experienced plumber to help with plumbing fixture installation or repair, you can count on the professional, knowledgeable, and experienced plumbers at Aqueduct Plumbing Company. You work hard every day, which is why we always strive to find the best options to affordably repair your plumbing issues.
Shower heads are an often overlooked part of homes, but they can make a big difference in both the appearance and overall functionality of your bathrooms and showers. There are a huge variety of shower heads available at supermarkets and home improvement stores, and many can be installed in under one hour. With so many options available, it can be difficult for some homeowners to choose the right shower heads for their bathrooms.
Garbage disposals are highly convenient when it's time to clean up after dinner. Instead of dumping small bits of food into the trash where they can produce foul odors over time, you can rinse the particles directly off of your bowls and plates and allow your garbage disposal to dissolve them, making dish duty a much quicker and easier process. [Read More]