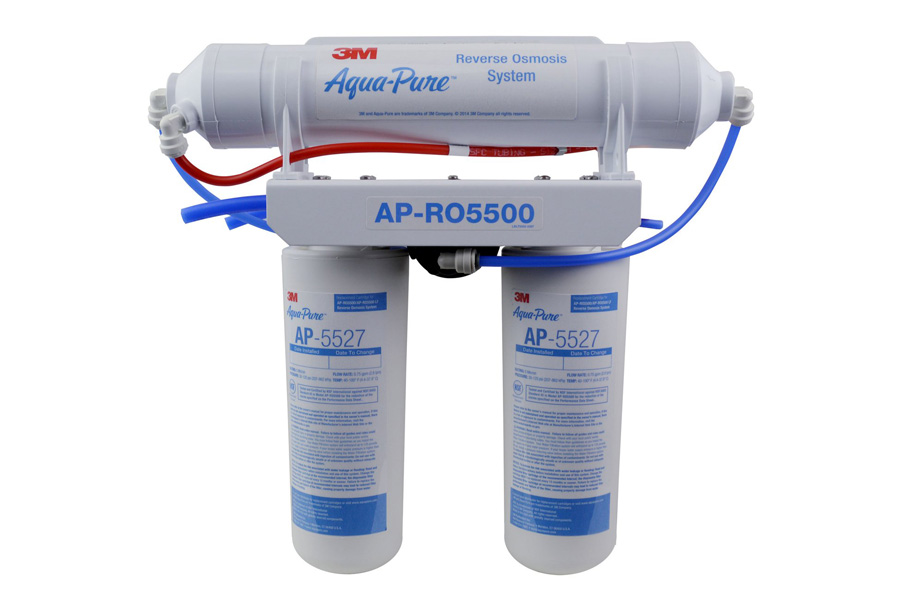 Water Filters
Think of all the ways you use water every day—drinking, bathing, brushing your teeth, washing clothes, and more. Having clean, great-tasting water is not only important for maintaining daily chores, but also to the well-being of you, your family, and your friends.
At Aqueduct Plumbing, our knowledgeable and friendly plumbers have experience installing a wide variety of water filtration systems that remove contaminants and improve the quality of your water. We typically install Aqua-Pure™ water filters, but we're happy to purchase and install other water purification solutions to meet your specific plumbing needs.
Hard Water Filtration – Water Softeners
Many Houston homes and business have hard water, which can cause impurities to build up over time and clog plumbing fixtures, appliances, and water heaters. Water filtration systems are designed to remove dirt, scale, rust, and minerals, such as iron and magnesium, which prevents mineral deposits and particles from building up inside pipes. As a result, water filtration helps extend the life of pipes as well as fixtures and appliances. Furthermore, preventing mineral buildup helps appliances run more efficiently.
How Do I Know If I Have Hard Water?
You might have hard water if:
Clothing appears dull or feels scratchy after doing laundry.
Glassware has a cloudy film after using the dishwasher.
There's soap residue on your skin after showering.
While most contaminants in your home's water supply aren't dangerous to your health, that doesn't mean you want to be drinking or bathing in them. Let Aqueduct Plumbing install a water filtration system to ensure clean, pure water for you and your family. Contact us today for a free quote or to schedule an appointment!